Interchangeability
The ZIIIRO Gravity, Aurora & Orbit are fully interchangeable with all watches from the bracelet series, also labelled by the interchangeable-logo. Simply pop out the clock body to set the time or mix and match it with other strap colors.

Wrist Size
The silicone-metal straps of watch models ZIIIRO Gravity, Orbit and Aurora are made to fit a wrist size of about 16.00 cm – 18.50 cm. They can be bent a little bit to match lower and larger sizes. If your wrist circumference is below 16 cm, the watch will have a loose fit and vice versa.

Water Resistance
Water Resistant 3 ATM or 30 m. Suitable for everyday use. Splash/rain resistant. NOT suitable for showering, bathing, swimming, snorkelling, water related work and fishing. If you don't take your watch for a swim, you should be fine.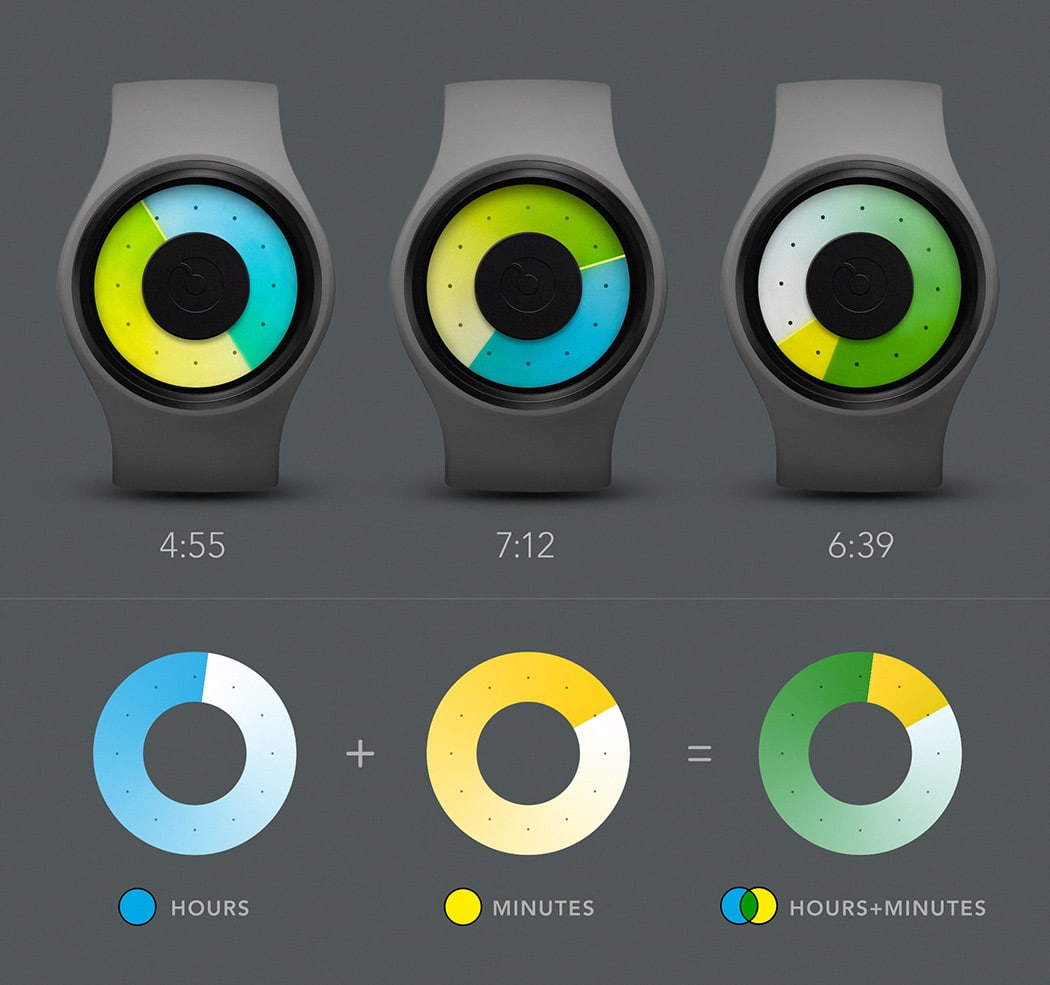 The Aurora displays time using two transparent gradient discs, blue color representing the hour and yellow displaying the minute. By overlapping both gradients, it creates a new array of green color that will catch attention whether at the beach or going out on a date. Resting on a bracelet strap, it combines silicone and metal to form a flexible bracelet watch. This model is fully interchangeable with other watches in the rubber bracelet.
Other styles of ZIIIRO Aurora
Interchangeable with these Straps
Head over to Issuu to browse & download our Booklets & Catalogs.