Interchangeability
Please note that the ZIIIRO Mercury, Celeste, Saturn & Titan watch series are NOT interchangeable with other watches.

Wrist Size
The metal straps of watch models ZIIIRO Mercury, Celeste and Saturn are made to fit a wrist size of about 13.00 cm – 21.00 cm. The size can be easily changed in seconds using a flat screwdriver. See Support page for how to do it.

Water Resistance
Water Resistant 3 ATM or 30 m. Suitable for everyday use. Splash/rain resistant. NOT suitable for showering, bathing, swimming, snorkelling, water related work and fishing. If you don't take your watch for a swim, you should be fine.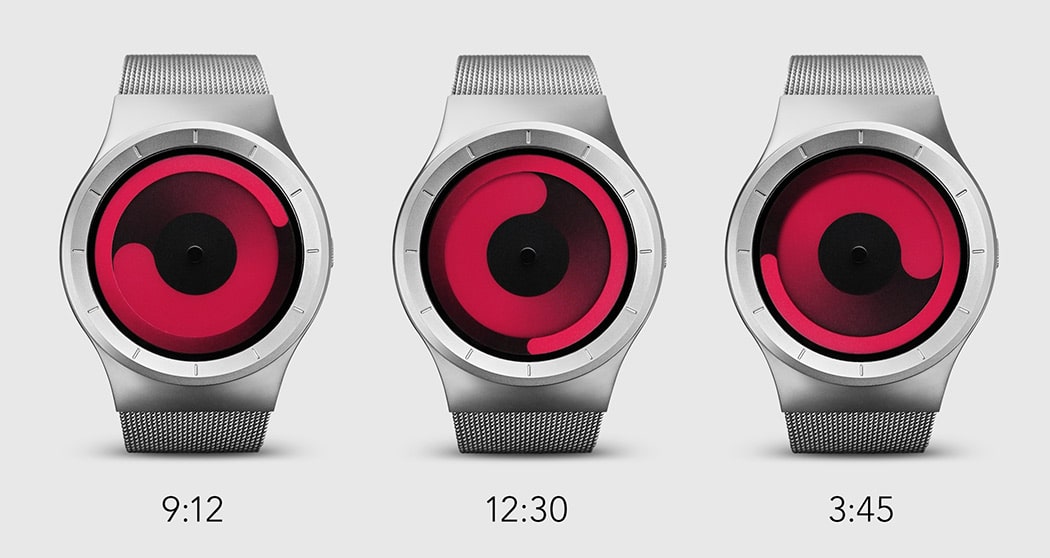 Resting on a 24 mm stainless steel mesh band, the ZIIIRO Mercury displays time in a simple and unique way. The tip of the inner swirl represents the current hour, while the outer swirl displays the minutes, with a continuous gradient movement showing the passing through time.
Other styles of ZIIIRO Mercury
Looking for the Manual? Head over to our Download section.