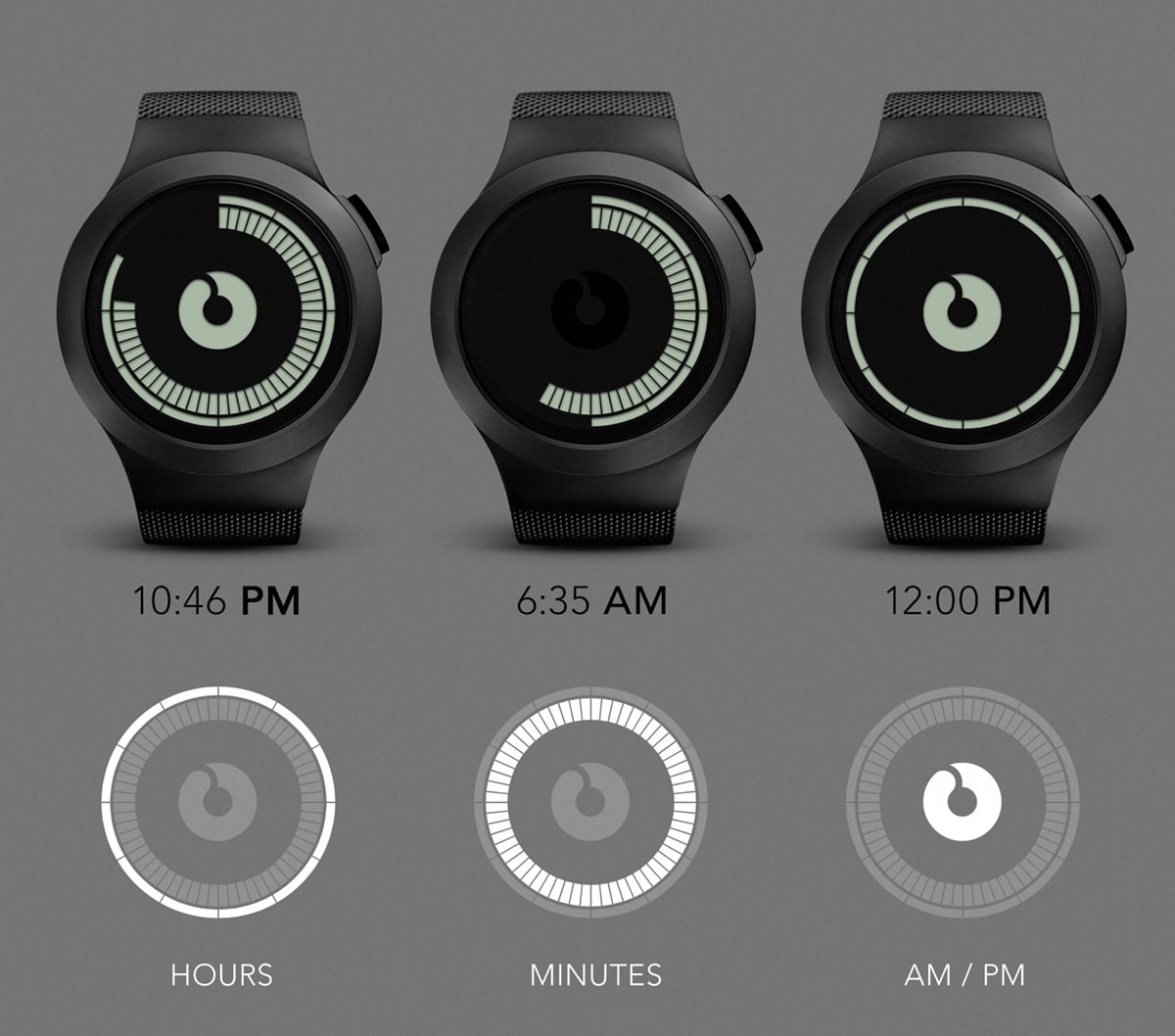 Introducing the future. Saturn's unique digital display rides through time by propelling its hour and minute through black segments. The hour can be deciphered from its outer ring of 12 segments and minute from inner ring of 60 segments. This futuristic piece comes with a stainless steel casing and 24 mm stainless steel mesh strap.

Interchangeability
Please note that the ZIIIRO Mercury, Celeste, Saturn & Titan watch series are NOT interchangeable with other watches.

Wrist Size
The metal straps of watch models ZIIIRO Mercury, Celeste and Saturn are made to fit a wrist size of about 13.00 cm – 21.00 cm. The size can be easily changed in seconds using a flat screwdriver. See Support page for how to do it.

Water Resistance
Water Resistant 3 ATM or 30 m. Suitable for everyday use. Splash/rain resistant. NOT suitable for showering, bathing, swimming, snorkelling, water related work and fishing. If you don't take your watch for a swim, you should be fine.
Other styles of ZIIIRO Saturn
Head over to Issuu to browse & download our Booklets & Catalogs.