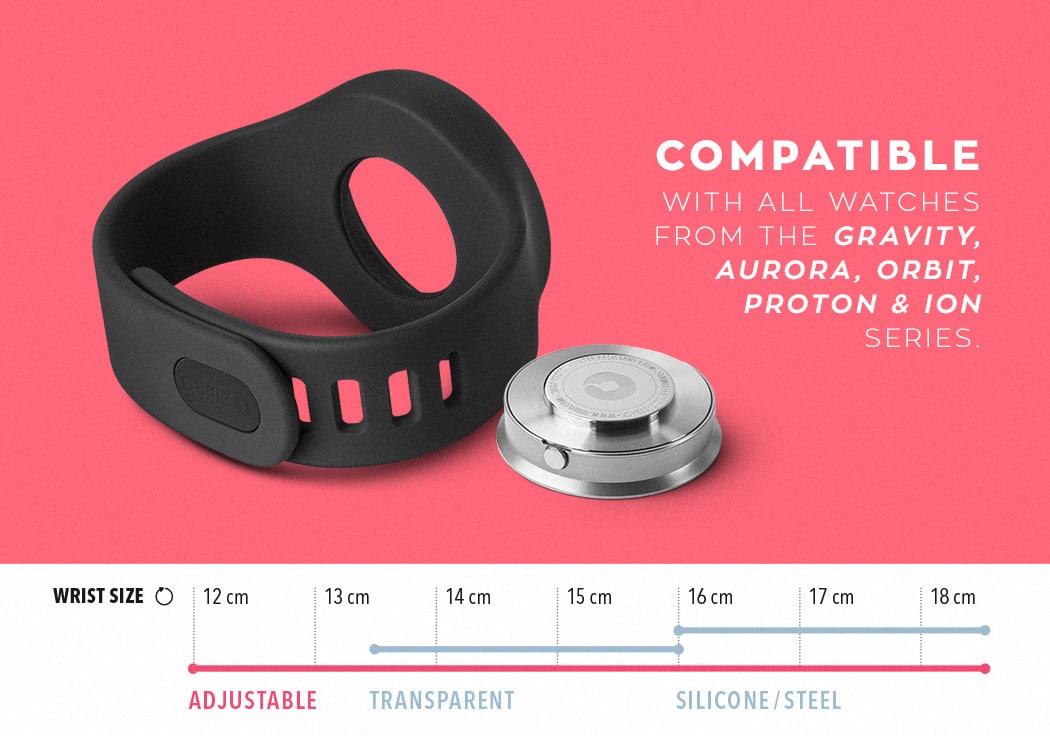 Mix and match your Ziiiro watch with these straps. Made with silicone which is comfortable to wear, this strap fit all interchangeable watches from our collection. Removing the clock body from the strap is easy: just push it out with your thumb from the back of the watch. To insert it into a strap again, simply place it into the strap, make sure the crown is at the 3 hour position, and push it in with both thumbs until you hear it click.

Interchangeability
The new Adjustable ZIIIRO strap can be used with all interchangeable watch models from the bracelet series, such as ZIIIRO Gravity, Orbit, Aurora, Proton & Ion.

Wrist Size
The adjustable strap is made to fit a wrist size of 12 cm – 18.5 cm.

Wrist Size
To find out your wrist size, please measure the circumference of your wirst.
Head over to Issuu to browse & download our Booklets & Catalogs.