Interchangeability
Please note that the ZIIIRO Eclipse watch series is NOT interchangeable with other watches.

Wrist Size
The stainless steel ZIIIRO Eclipse watch is made to fit a wrist size of 13.00 cm – 21.00 cm.

Water Resistance
Water Resistant 5 ATM or 50 m. Suitable for swimming, white water rafting, non-snorkeling water related work, and fishing.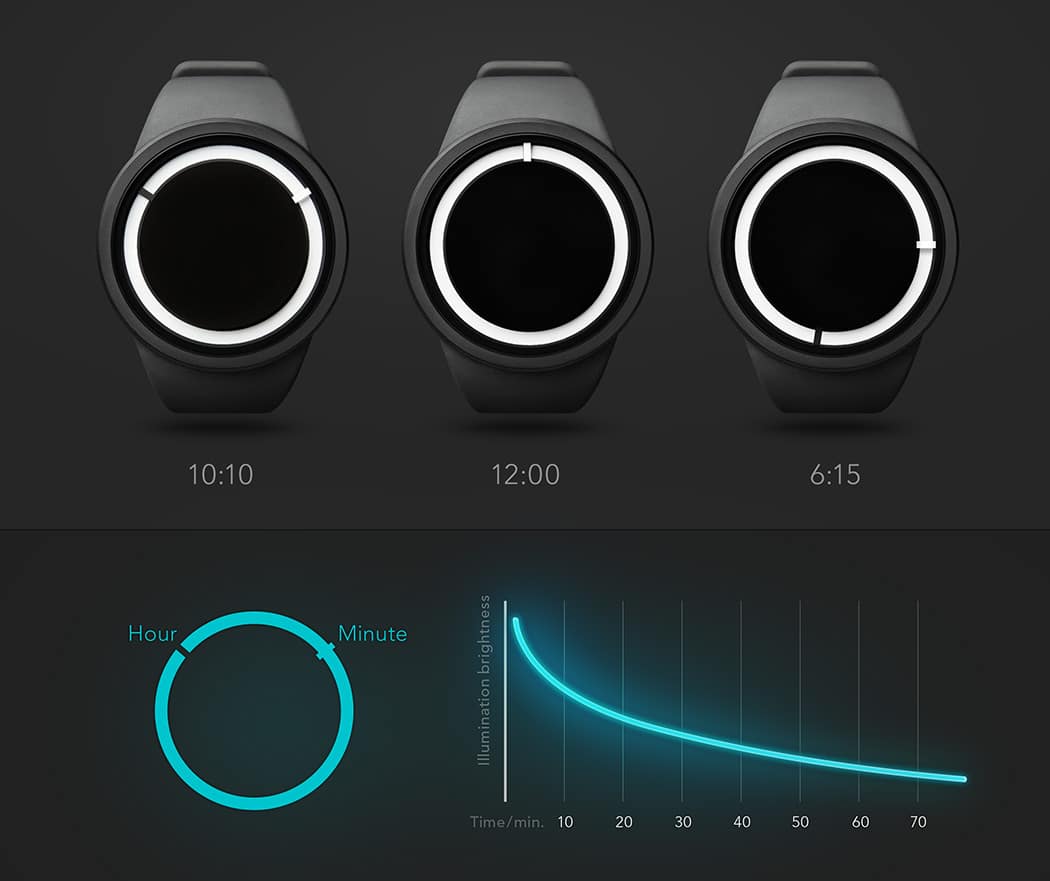 Anyone who has experienced nature's most amazing and unusual phenomenon never forgets it. Now, you get to experience the Eclipse on your wrist, every day. Using a patented Swiss Super-LumiNova® pigment on watch dial and minute hand, the Eclipse watch offers day and night visibility with bright illumination in the dark. Forget the days when you have to look for a light source or dig your pockets for the mobile phone to read time in the dark. This watch glows in the dark with sufficient activation by sunlight or artificial light.
Other styles of ZIIIRO Eclipse
Head over to Issuu to browse & download our Booklets & Catalogs.