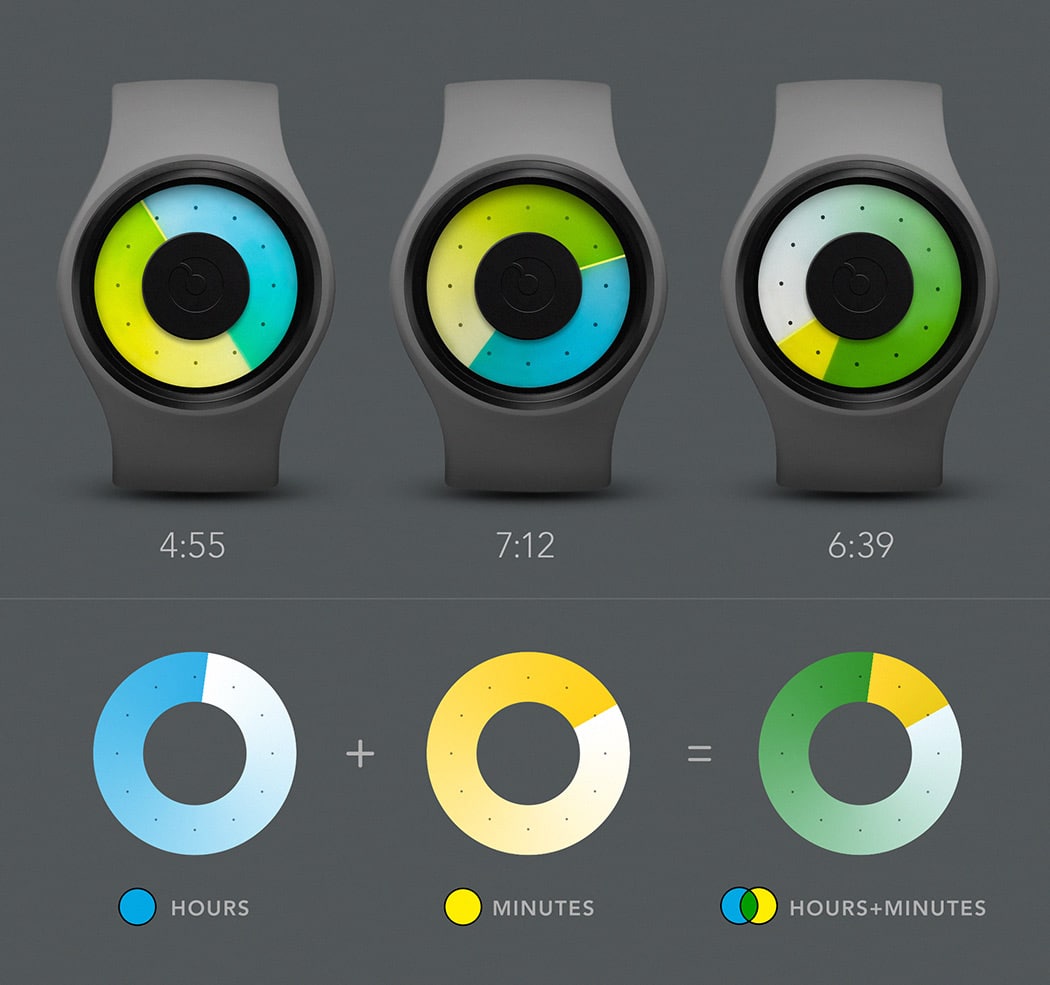 Hello Everyone!
We have been busy recently developing a new model launching in the next few months. Name of the watch Aurora comes from 'Aurora Borealis or Northern Lights' – a natural light display observed at night particularly in the polar regions. We chose this name due to its color resemblance on the clock face (green-blue-yellow) of our new watch.
So can you even read time on that thing?? Good question 🙂 You bet we have an answer for you too.
Displaying the time on Gravity and Mercury was performed using a combination of two swirls (hour and minute). What we are experimenting on Aurora is to reduce both swirls into a single element without taking away any functionality from the watch. Hour indicator which is on the bottom layer uses a 100% to 0% blue gradient and the Minute indicator uses a 100% to 0% yellow gradient. Overlapping both layers create a color mixing result thus producing an ever changing clock face color! It allows the user to learn a new way of interpreting time by understanding mixture of different colors.
(Top picture left: 5:17 am/pm – bottom layer blue (100%) is near the 5o'clock position and green (100% yellow mixed with blue) is at the 17 mins position)
And not to forget, this model is fully interchangeable with the Gravity so for those who purchased before, get this clock for mix and match! 😉